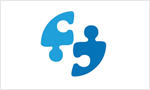 Imdaad is a pioneer in the field of waste management solutions and integrated facilities services in the Gulf Cooperation Council (GCC). The company boasts of completely integrated facilities, and environment and energy efficient solutions. Assuring turnkey solutions under Waste and Environment, Hard and Soft Facilities Management (FM), and Power and Energy portfolios, Imdaad is known for its innovative and professional approaches, and quality-driven services. Offering 24 x 7 home maintenance services under its HomePro portfolio, the company is one of its kind.
Imdaad is an ISO 9001, ISO 14001 & OHSAS 18000 certified company that has received a number of industry awards and accolades, such as 'Green Facility Management Organization of the Year' and 'Sheikh Khalifa Excellence Award (SKEA), in 2015. With a number of initiatives in the fields of corporate social responsibility (CSR) and community specific programs, Imdaad reinforces its commitment towards environmental sustainability. It is now an Environmental Services and Integrated Facilities Management Company, for its quality-driven Integrated Facilities Management solutions.
With an intent to carry forward the legacy of Imdaad, the company is always looking to hire dedicated professionals who can live up to company's name and establish themselves as pioneers in the industry.
Read More
Currently, there are no
Jobs in imdaad